Racing lines: Why DTM is muscling in on GT3
A GT3-plus formula seemed on the cards at first, but by the time of the announcement at Hockenheim a fortnight ago, the DTM admitted that it would simply adopt the FIA-sanctioned regulations, albeit using its own Balance of Performance and success ballast rules to artificially equalise competitiveness.
The same… but better?
It seems Berger is relying on good old-fashioned DTM firepower to muscle in on the GT3 scene. When asked directly about any potential clash with Germany's national GT Masters series, for example, the Austrian batted away any concern – although it's rare for the 10-time grand prix winner to be ruffled by anything.
"We have a professional sprint-race format and GT Masters is customer racing with an endurance format," he said. "We have a strong TV package and a fan base established over 30 years."
Two races of 55 minutes plus one lap will maintain the DTM's recipe for quick-fire entertainment. A mid-race tyre change will remain mandatory to keep strategic spice, but driver changes won't come in, even if sports car-style rolling starts will.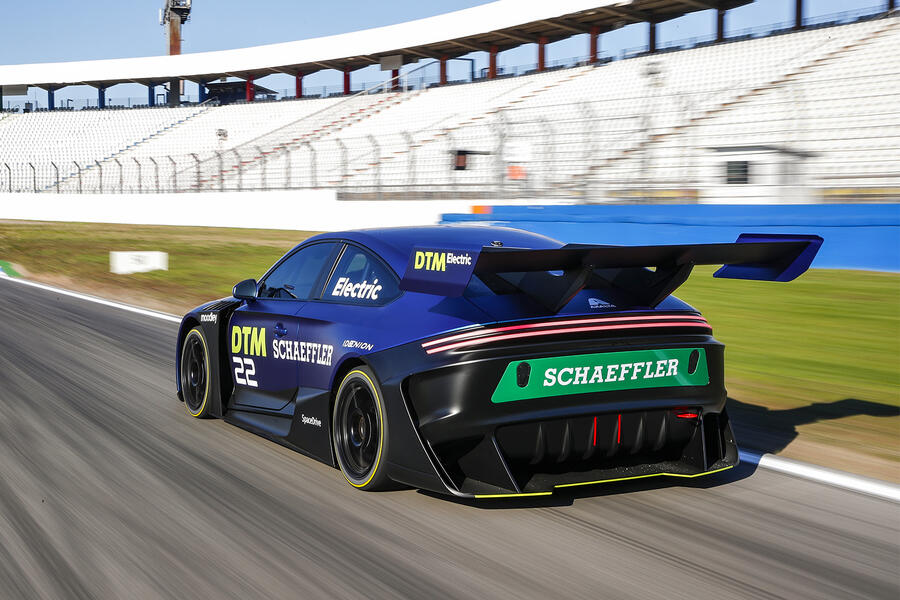 Berger reckons there are "some commitments from teams" but it's "early days" to name names – and, to be fair, such are the strengths of the DTM that it's unlikely to be short of entries when a new nine-event schedule begins next May, pandemic-permitting. Sadly, a visit to Brands Hatch hasn't been reinstated, while a race on the Nürburgring Nordschleife is a "dream", said Berger – "but I can't promise it".
A promising future
While GT3 goes from strength to strength, Berger inevitably has one eye on the apparent electric future for global motorsport. He has announced "five pillars" of the DTM: the main series, continuing development of the GT4-based DTM Trophy for young drivers, an esports championship, a DTM Classic series for historic cars (which the fans will surely relish) and DTM Electric, a support series cautiously pencilled in to start in 2023.
Naturally, performance targets are ambitious for the electric DTM car that's being conceived and developed by Schaeffler. The goal is for more than 1000bhp, along with features such as non-mechanical steer-by-wire technology, for races of 30 minutes – double the length of the recently announced Pure ETCR series' head-to-head format. But let's see what's actually possible.
Meanwhile, René Rast can reflect with satisfaction on winning his third title in just four years in the 'old' DTM. Already equal on titles with the legendary Klaus Ludwig and two behind Bernd Schneider's record, the German is also a dab hand at GT3 and a winner of both the Nürburgring 24 Hours and Spa 24 Hours. At 34, he's a ready-made A-lister for the DTM's new era.
READ MORE
Racing Lines: BTCC finale will be luck of the draw 
Racing lines: Alonso down but not done with Indianapolis 
Racing lines: How Nicolas Hamilton is forging his own path