Steve Cropley: does history sell the Lotus Elan short? Let's find out
News that there's to be an hour-long terrestrial TV programme about the Bloodhound land speed record challenger this weekend (14 November, Channel 4, 6pm) is overdue and thrilling. I'm told the film is especially comprehensive on running the car at 600mph-plus in the Kalahari desert: I'm dead keen to hear about what the team calls "the destructive impact of supersonic airflow".
I rang Bloodhound's owner and backer, Ian Warhurst, for the latest, expecting him to be downbeat about the difficulties of Covid-era sponsorship, but it turns out he has thought the whole thing through and is on a new tack. He cites a chicken-and-egg problem: sponsors are interested but reluctant to commit until they know the record attempt will definitely happen.
Obviously, however, it won't happen unless someone has the faith to commit. Warhurst's new plan is to seek personal underwriters, like himself, who will provide initial funds in exchange for a stake in the company. That will ignite sponsor interest. It's the plan of a fighter.
The time pressure is ever present, though. To hit its seasonal targets, Bloodhound needs its new breed of backers by January.
Friday
At the top of the page you can see my latest new-old Lotus, mentioned recently – a superbly preserved second-generation, front-drive 1991 Elan SE in which I'm going to attack Paul Matty's Lotus Hillclimb Championship next year.
I know it's not a 'real Elan' in the eyes of many Lotus fanciers, but I'm convinced history sells this car short. It's a genuine Peter Stevens design, and its special fight-free front drive was developed by the legendary John Miles. And it can turn a 0-60mph sprint in 6.5sec, which is brisk even now. Lotus test drivers of the time reckoned they could lap the Hethel track faster in one of these than a Turbo Esprit.
For £10,000, with that capability, rarity and name, I reckon this might be the elusive car bargain I've been seeking all my life.
And another thing…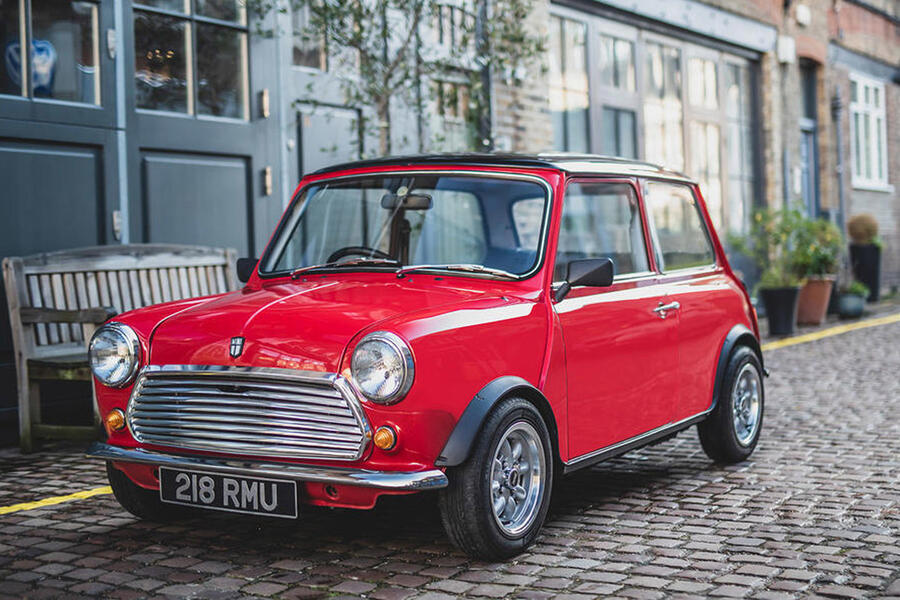 Excited that you can now buy all the kit to electrify an Issigonis Mini for £10k – from Swindon Powertrain. There are plenty of tubby modern city cars, but I reckon this looks a better bet. With over 100bhp and not much extra weight, I'll bet it's a hoot.
READ MORE
Our best times behind the wheel of a Lotus
Mini John Cooper Works v Abarth 595 video review: hot hatches tested
Bloodhound SSC invites sponsorship for land speed record attempt