Steve Cropley: Looking back and looking forward
In this week's automotive adventures, Mr Cropley delves into the Autocar archives and pays a visit to Morgan's new visitor centre.
Monday
For every one of the past 6375 weeks, give or take a few missed through wars and printers' strikes, an army of our predecessors has successfully negotiated the labyrinth of rituals and deadlines that makes an issue of Autocar. Awesome, you may think. And so did we.
But our big decision for this 125th anniversary issue, to look mainly at the 25 years since we produced a record-busting centenary 400-pager in 1995 (yep, I was there), produced a shock result. It showed us that, compared with what's coming over the next 25 years, that period was an easy stroll through familiar territory. Looking forward, an amazing number of epoch-making matters – the total realisation of car electrification, a true view of whether a hydrogen society can work, the future of motorsport and the health or otherwise of the classic car hobby – will all be decided in a period barely longer than the lifespan of the BMW Mini, which hardly seems to have changed. Luckily for us, there's no time to be daunted by the future. We have next week's pages to fill.
Tuesday
First hack in space: not an accomplishment I ever expected, but if you allow a little licence, you'll see what I mean. I went to London's gigantic (and deserted) Westfield shopping centre at 10am to meet Jon Goodman, the COO of Polestar, Volvo's recently founded EV offshoot. He was opening a simple but welcoming new shop-showroom, neatly placed between Georg Jensen and Pret a Manger. Polestar's name for this showroom is a 'space'. Geddit?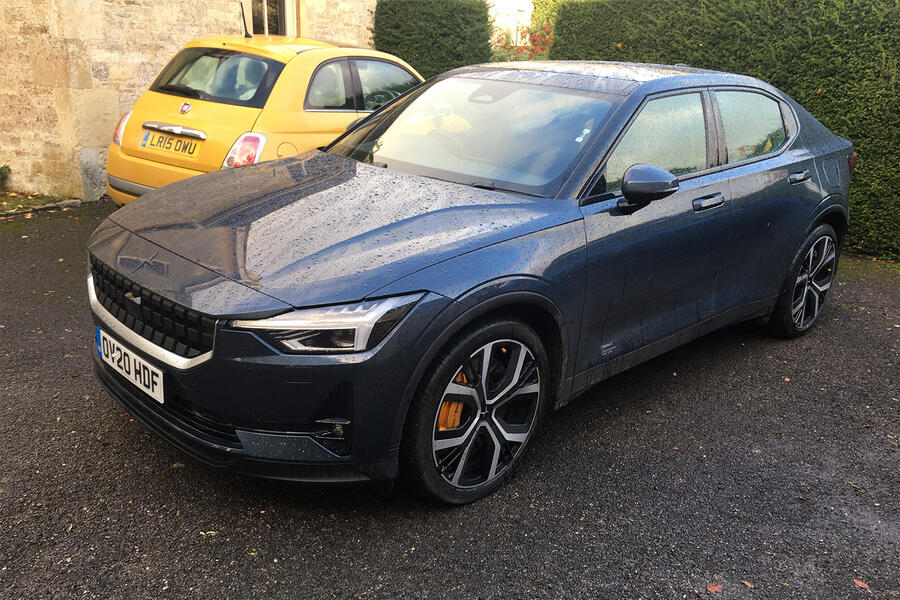 It's fantastic to see this company doing so well (after just three years, it has launched the Polestar 2 across Europe and is well advanced in China and the US), because in recent years, it has become fashionable to say starting a new marque can't be done. Polestar will thrive because it has seen what the market wants – and is unerringly providing it.
Wednesday
Back home to Gloucestershire in a very well equipped and crazily swift Polestar 2 loaner, a car I hadn't driven before. It was a terrific experience: a handsome, right-sized car with refined but towering performance, great comfort, a welcome freedom from leather and one of those fresh-think fascia layouts that prove designers haven't run out of ideas. I found myself ever more convinced as the miles rolled that, however tough things seem, the future is coming to be enjoyed.