Steve Cropley: Sports cars aren't only for good weather
Steve kicks off the new year with another burst in his time-honoured MX-5, recalls Ben Groot, the teenager who's bidding to have his amazing Bentley Blower lego model made into an official set and much more. 
Monday
Holiday season driving is weird, isn't it? On some days, the roads are unaccountably deserted, and on others they're packed. The trick is picking which is which, and in 30-odd years of trying, I've never managed it. Still, I have recently overcome a foolish prejudice that sports cars are only for good weather – and put away 150 miles or so in my Mazda MX-5, the ex-Tisshaw 15-plate long-termer I've happily owned for four years.
What rewards! Ignore this car for a month or so and you forget how wonderful it is, and how surprisingly snug and practical. Or intrepid, if you're courageous enough to lower the lid. You almost pray for low-grip surfaces so you can enjoy the MX's built-in accuracy and controllability. Sure, there's cleaning to do when you get home, but it's worth it.
Tuesday
Remember Ben Croot, the teenager I wrote about last summer who has designed a superb Lego Blower Bentley from scratch and is bidding to have it adopted as a proper, boxed model for production? Early last month, Ben was invited to spend a day at Bentley's own Crewe HQ – to see and ride in their full-sized Blower and meet the team that creates the modern cars. He was blown away, he says.
As I mentioned, Ben's project needs 10,000 recommendations from people like us to proceed. Since he first appeared here, his total has grown from under 5000 to 8000. Now he has six months to gather the remaining 2000 supporters. Will you help? Registering as a supporter requires a bit of grappling with Lego's website (go to the model at tinyurl.com/y7j5qweh) but Ben's model is a thing of beauty, and you'll be helping a determined young designer achieve his dream. Please help.
Wednesday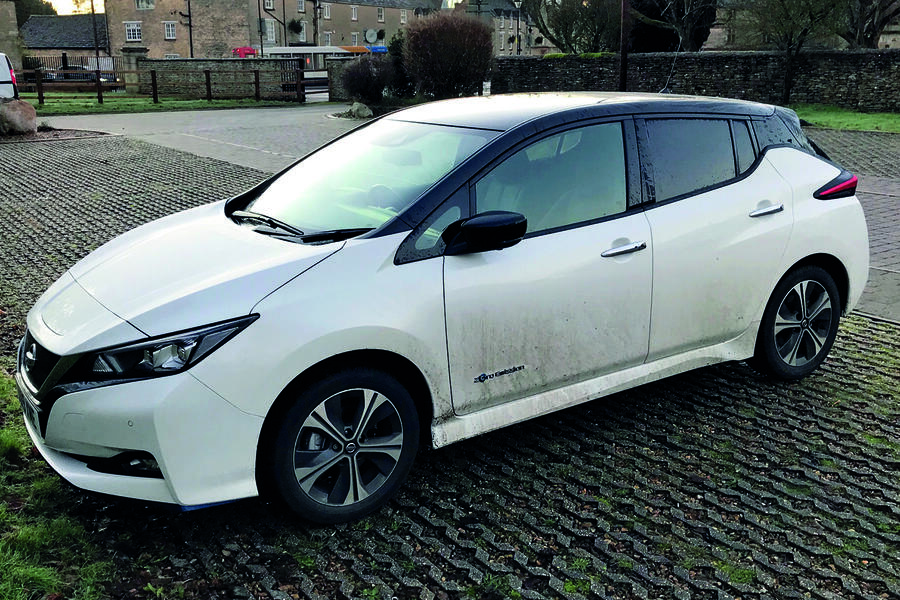 The bloke came today to collect the Nissan Leaf EV I've been driving for the past few days, and I'm disappointed at its departure. In the past, I've tended to take Leafs for granted because they're ubiquitous – it's often better, commercially speaking, to be a fast follower than a pioneer – but what I've warmed to is the car's practical soul: size, price, capability (this was the long-range 62kWh model) and sweet driving qualities. I'd rather forgotten how logical Nissans are. If you want the time, a clock stares you in the face. If you want a USB port, it's obvious. A seat heater switch requires a one-touch operation. The instruments are helpful, not confusing. I could settle down with one of these, no problem.