Tarmac to dirt: Jamie Chadwick on her Extreme E debut
Whatever happens this weekend and at the other four events scheduled at suitably extreme venues around the world this year, Chadwick is in on something that from the start looks almost certain to be huge. "The initial appeal was very much on the racing side," insists Chadwick.
"It looks like an incredibly exciting championship from a racing driver's point of view. It screamed out at me as something I'd love to get involved with, after the first test especially. I really fell in love with the car. Then as I've got to know the championship better, the environmental angle and gender-equality aspect have played a part in my interest."
Chadwick is a natural-born racer, and it's no surprise that her first attraction was the sporting challenge. But there are wider perspectives to consider here, and one aspect that can't be ignored is Extreme E choosing to kick off in a kingdom that's not only the largest producer of oil on the planet but also, even more awkwardly, one that until relatively recently wouldn't allow women to even drive on the road. How does she square that one?
To her credit, Chadwick doesn't miss a beat. "We can use our platform and the spotlight we have shining on us to be able to go to Saudi Arabia and highlight such issues," she says. "I think it's a positive thing, and the whole messaging around Extreme E is positive. One is centred on the environment and climate change and the other is gender equality. No, it's not a question that's going to go away, but I think it's a really positive thing we're doing with Extreme E – even going to Saudi Arabia."
There are more questions than answers right now over every aspect of Extreme E – and Autocar will be in Al-'Ula to ask them. For Chadwick, the priority will be working with Veloce and her teammate, vastly experienced allrounder Stéphane Sarrazin, to get the most out of the Odyssey. "It's a step into the unknown," she says. "It's not really like turning up for a weekend at Silverstone, is it?"
So close for Mazda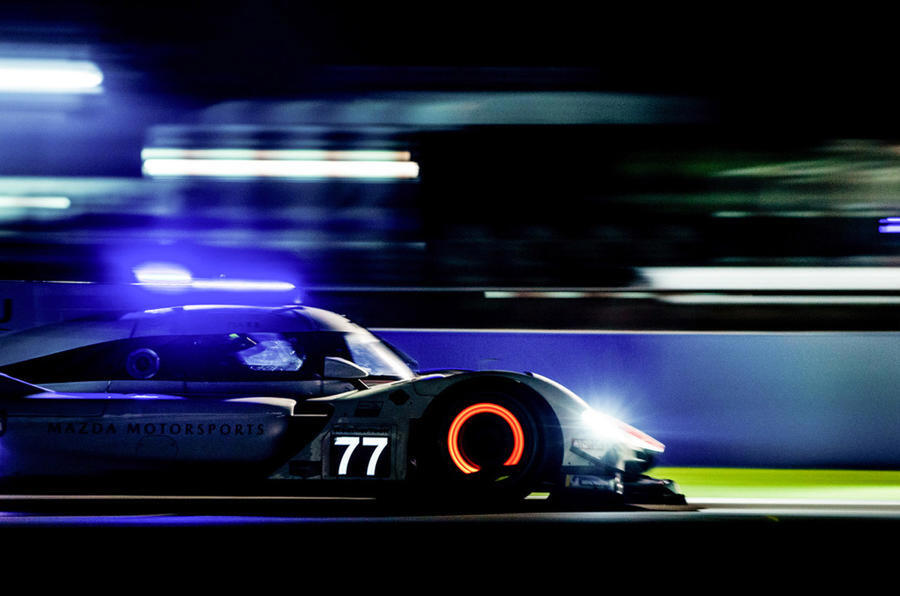 Harry Tincknell, Oliver Jarvis, Jonathan Bomarito and race engineer Leena Gade fell short by just 1.435sec in their quest to deliver Mazda a second consecutive victory at the Sebring 12 Hours.