Verstappen wins F1 Emilia-Romagna Grand Prix: talking points
What was truly revealing was that as Russell ran across to remonstrate with Bottas in the gravel trap, he was greeted by a proud middle finger – which was answered by a slap on the lid. 
Midfield battle is on
Imola confirmed that Ferrari has remedied its woeful 2020 car into a strong contender in the midfield for 2021, as the scarlet cars qualified strongly and then finished fourth and fifth. 
Meanwhile, the switch to Mercedes power has boosted an already great McLaren car, resulting in a podium for Norris. It was pleasing to see the teamwork and some humility from team leader Daniel Ricciardo as he was asked mid-race to let Norris past, who had unlocked a considerably faster pace in the wet.
And Williams looks to have lifted itself from the basement – although that good work was rather let down by both of its drivers having heavy crashes for which they must accept at least some of the blame.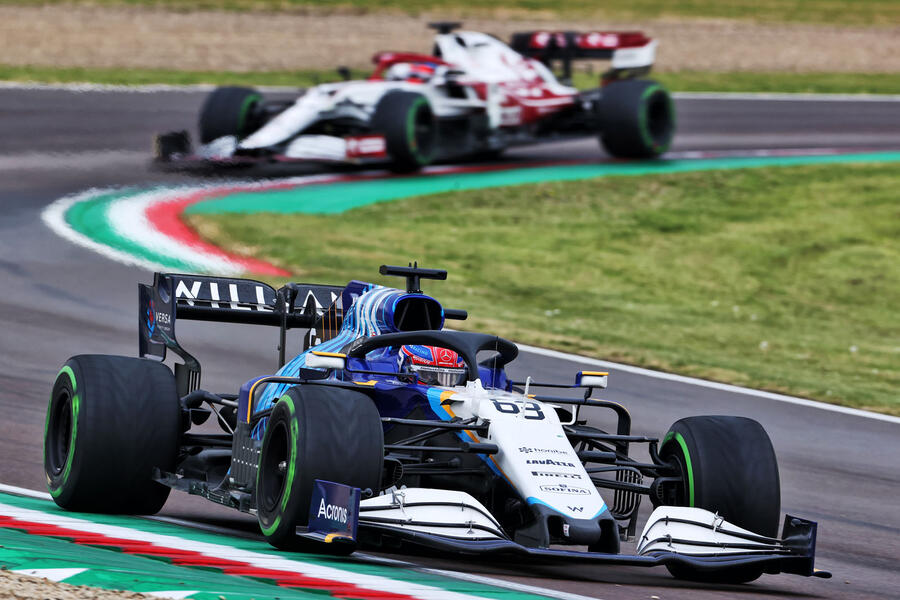 AlphaTauri-Honda, Aston Martin and Alpine-Renault all also scored points, and Alfa Romeo should have done so too, but for a technical infringement.
All in all, it appears that we have seven teams in the hunt in the midfield, each of which has one or two top drivers. What great stuff.
What's up, Seb?
After being let go by Ferrari before last year even started, Sebastian Vettel's F1 career looked to be in peril. His move to Aston Martin was meant to be a fresh start, a chance for the unbeatable, quadruple-title-winning Vettel to re-emerge. It really hasn't turned out like that.